Press and Publications
A selection of coverage about our work with interpretability
Machine Learning under a Modern Optimization Lens
Our algorithms form the core of the recent graduate-level textbook Machine Learning Under A Modern Optimization Lens by co-founders Bertsimas and Dunn. This book details the transformative effect modern optimization is bringing to the fields of machine learning and artificial intelligence, and is guiding teaching at leading universities like MIT.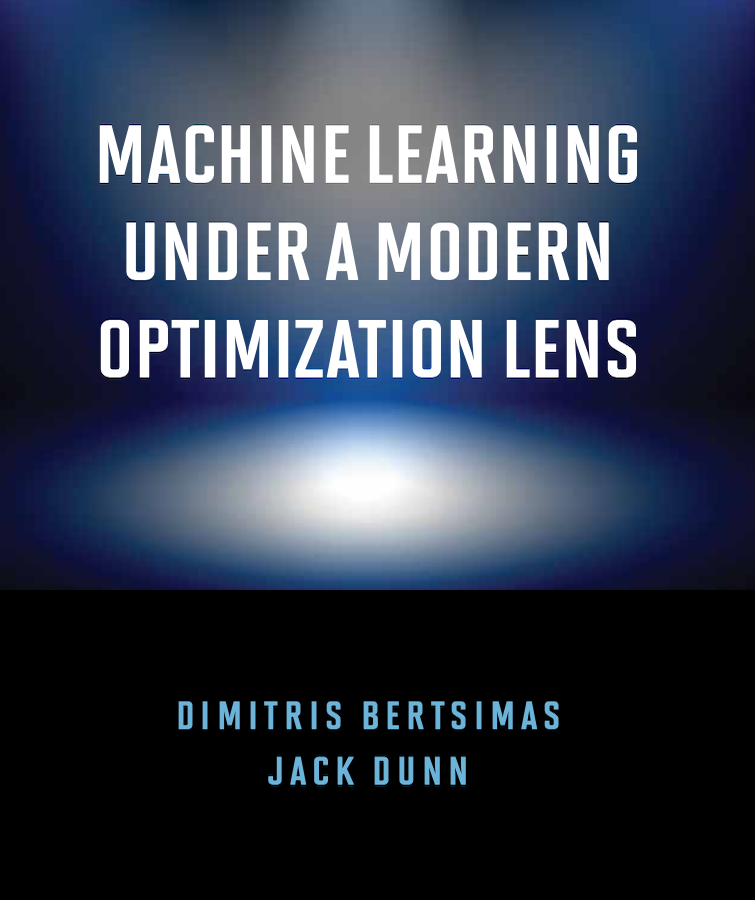 Want to try Interpretable AI software?
We provide free academic licenses and evaluation licenses for commercial use.
We also offer consulting services to develop interpretable solutions to your key problems.